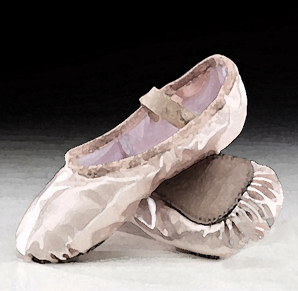 Dance Classes
Ballet
Ballet is the foundation for all aspects of dance. It provides the dancer with the building blocks: poise, stamina, technique, interpretation, co-ordination, energy and grace to perform all other styles of dance. From the young dancer in their early classes pretending to be fairies through to the more serious-minded students this classical style of expressive movement has something to offer for everyone.
Disco/Street Dance
Disco is the trendiest and most popular form of dance in the UK today. The music can be fast and 'beaty' or slow and lyrical, allowing dancers of all ages to use freedom of expression to enhance their style. We use the latest dance music and incorporate the latest moves applicable to the ages we are teaching. We encourage self expression and allow the children to develop their individual style. Our Disco classes also include Street/ Hip Hop dance; due to its popularity we now hold separate examinations in this genre. All children attending disco/street classes leave with a smile on their face.
Modern Theatre
This most exciting dance form encompasses the wide spectrum of productions that are Musical Theatre. Shows like Grease, Mary Poppins, Wicked, The Lion King etc all diverse styles but all embraced by the Theatre Craft Title. A dance form for theatrical performance, preparing the body physically through exercise and stimulating artistic ability through dance movement, improvisation and interpretation of music. It provides all the 'must have' qualities for today's amateur and professional dancer. Our students whom have gone on to perform professionally and our younger children who perform annually in the Nottingham Theatre Royal Pantomime have found these classes invaluable.
Tap is Rhythm - Rhythm is Tap
Tap is rhythmical, entrancing and dynamic incorporating intricate tap steps with a mixture of style, clarity and performance. It is as popular today as it was in the heyday of the great Fred Astaire and Ginger Rogers. Evergreen shows, 42nd Street, Crazy For You, and the more recent Stomp and Tap Dogs highlight the great diversities of style and music in tapping.
Drama and Singing
Drama and Singing classes are an opportunity for pupils to improve their vocal and communication skills in addition to developing their confidence, creativity, performance skills and their ability to work as a team.
These classes will help the students in their later life - how many of us have been worried about making a Presentation to a room full of people at work? Well, to someone who has been trained in Drama, it's really no big deal!
Limbering /Flexibility
Limbering is designed to improve a student's level of flexibility. Various exercises are taught that will help increase their suppleness which is paramount for a dancer. This is a challenging class but once the pupils progress for example achieve the splits they find this very rewarding and beneficial.
Uniforms
The basic uniform is: Black leotard, black lycra stirrup dance tights,black ankle socks, black split sole jazz shoes (suede bottoms), black canvas tap shoes, black Capezio tele tone Xtreme tap shoes and pink ballet shoes.
Boys uniform - please ask at reception.
All the above uniform, including school logo items, can be purchased from the reception at the Beeston School
ALL ITEMS OF CLOTHING AND FOOTWEAR MUST BE LABELLED