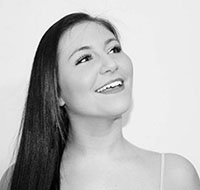 Catherine Withe
"I joined the Marcia Jones School of Dance at the age of nine and instantly felt like I was a part of something. Marcia and the school have been and continue to be a huge part of my life, without the training and guidance I received from Marcia and the other teachers I would not be where I am today both as a performer and a person. Marcia is not only an exceptional teacher whose love and passion for performing arts is passed on to all students but she is also one of the most kind hearted people I know. She treats all her students equally and gives them not only a safe and happy learning environment but also so much of her own time and love. Marcia has helped me through so much in all aspects of my life; personal, health and career and she continues to do so. I made friends for life at the school and I have so many amazing memories that I'll cherish forever. There's a perfect balance of hard work and fun at the school and that's why I think students love going. You not only get a very high standard of training but you also have fun and make strong friendships in the process. I have so much to thank Marcia for, she's provided me with and still today provides me with so much guidance and advice.
I left the school at the age of eighteen and went on to train at Merseyside Dance and Drama Centre for three years. I studied both musical theatre and teaching and came away with my teaching qualifications in ballet, tap, modern theatre and disco under the ISTD board and in drama under the LAMDA board. I have Marcia to thank for this. She saw something in me I may not have ever noticed and she asked me if I wanted to become a student teacher with her. Again with her guidance blossomed a true love of teaching which made me want to study for my teaching qualifications.
Since graduating from MDDC I have completed a six month dance contract in India dancing in Bollywood films, music videos and at award shows and I am about to start a six month contract in Cyprus singing and dancing in a hotel resort. Marcia is still very much a part of my support system both in my career and in my personal life. I can't thank her enough for the training she provided me with and the life skills she taught me."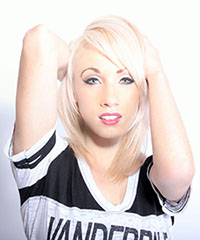 Hayley Chitty
"From the moment I stepped into the Marcia Jones school of dance I felt at home. It's always been the most creative place where I feel so welcomed by not just Marcia, but all her assistants and students. It's always been the place where I could express myself not just through dance, but grow as a person and learn so many life skills.
I first came to Marcia's when I was 6 and instantly knew I wanted to spend as much time as I could at the school. It has been the major foundation of my dance and performance technique and made me the person I am today.
I went on to Stella Mann College where I studied professionally for 3 years. I now work for Celebrity Cruises as a dancer and aerialist. I have also been Dance Captain for Celebrity Cruises and found myself using a lot of the tools and knowledge Marcia taught me when I was student teaching for her. I thank Marcia for the person and the dancer I am today!"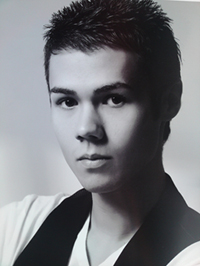 Marcus Langon
"The Marcia Jones School of Dance not only gave me the solid technical foundations to pursue a career in the performing arts, it helped me develop the confidence and self esteem needed to tackle everyday life and its challenges. Being much more than just a dance school the Marcia Jones School of Dance is a warm and safe environment where friendships are made and every child is treated equally.
Since leaving the school in 2007 I went on to graduate from the Italia Conti Academy London where I won a three year scholarship; I trained professionally in all aspects of the performing arts. Performing as a dancer for various artists such as Katie Price, Basshunter and Pixie Lott and in shows such as The Royal Variety Show and The Brit Awards I have been able to put into practice those skills I first began learning at the age of 8. Without the love and dedication that Marcia puts into the school, I and many other former students would have never achieved what we have. For this I thank you Marcia for making the school such a friendly and loving place that will always be a huge part of my life."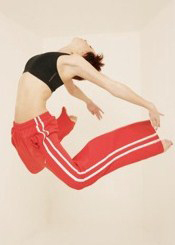 Natasha Benniston
"I joined the Marcia Jones School of Dance at the age of 13 after going to several other schools previously but never really feeling a part of other schools and feeling I wasn't being encouraged to reach higher levels in dance.
As soon as I joined the school I felt instantly welcomed by both teachers and students as well as the student teachers who Marcia also trains up. I thoroughly love being a part of the school and honestly believe I would not have the career in Performing Arts I do if it wasn't for the School. Until I joined the school I thought dance was just a hobby, but after spending a few years with Marcia I realised I could go on further due to receiving the proper training in Ballet and recognised exam syllabuses and passing them all with high grades.
The Marcia Jones School of Dance is a place where I learned from basic to advanced levels of dance but also somewhere where I made amazing friends! I honestly cannot speak highly enough of the school! It's quite simply the place dreams are made into reality.
Following my training with Marcia I won a three year scholarship at Stella Mann Performance College where I had a fabulous experience and passed my FDI teaching exams in Ballet and Modern.
And this is what I've been up to since……."
Mar 11: Dancer Costa Cruise Liners.
Nov-Dec 10: Dancer and Dance captain on "DISCOTIVITY", Landor Theatre, London.
Oct 10: Dancer on "X MEN – First Class", PINEWOOD STUDIOS.
Sept 08 – June 10: Dancer Costa Cruise Liners.
Oct 08- Nov 09: Assistant for illusions and assistant to magician David Cats Production.
Nov 09: Model for Alfredo Nocera (Italian Designer)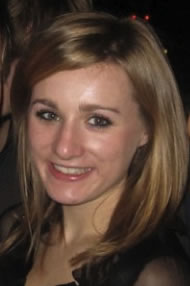 Claire Henderson
"I was a member of Marcia Jones' school of dance for 10 years and found it such an enjoyable and lively place to be. Marcia and the other dance teachers always make you feel welcome and create a fun atmosphere to learn dance. I am now at university studying medicine and believe I am much more confident in everyday life as a result of the time I spent at the dance school."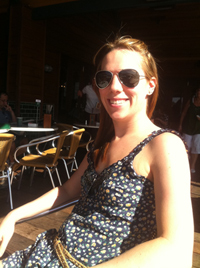 Nicola Seaton
"I was a member at the Marcia Jones School of Dance from 1993 when I was 8 until 2006 when I was 21. At such a young age, I was influenced greatly by Marcia. I believe the love, care and compassion that Marcia gave to me (as with all the other members) guided me in becoming the person I am today. This influence in my life has enabled me to achieve a lot more than I ever anticipated. Not only did being a part of this school enable me to become a confident, strong willed and determined individual, but it also taught me the value of friendship, teamwork and dedication.
Throughout my time with Marcia, I successfully completed numerous exams to I.S.T.D level passing with Honours. I was lucky enough to be able to take part in all classes which made my love for dancing even stronger than it was. The most exciting time as a member of Marcia's school is the amazing opportunity to perform at the Royal Concert Hall in the bi-annual shows.
The environment at the Marcia Jones School of Dance was always such a welcoming, friendly and supportive place to be. The spirit that Marcia exudes for her love of dance can be witnessed in all her pupils. It is this spirit that provides such a stable and valuable environment for any child to be a part of. Since leaving Marcia's, I have gone on to succeed in my chosen career over the past 6 years:
2005-2007 – achieved Diploma (Higher Education) in Radiotherapy and Oncology at Sheffield Hallam University
2007-2009 – worked as an Assistant Practitioner at Nottingham City Hospital Radiotherapy Department
2009- June 2011 – achieved BSc (Hons) in Radiotherapy and Oncology at Sheffield Hallam University
June 2011 – present – working as a Therapy Radiographer at Nottingham City Hospital Radiotherapy Department
I believe that my ability to graduate twice from University can partly be dedicated to the contributions made in my life by Marcia and everyone at the school. Without the impact of this on the crucial parts of my life, my path could have been a very different one. Marcia, with this in mind, I thank you greatly for the positive impact you have had in my life and for the continuing friendship we still have."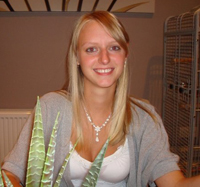 Danni Batchford
"Since the age of 5 I have been attending Marcia Jones School of Dance. Now I am 22 and I still enjoy every single second of being there.
When I joined the School I was a very shy and timid child but throughout my time there Marcia has filled me with confidence and this has had a great impact on me becoming the person I am today. Whilst there I have successfully completed many I.S.T.D exams and performed in the bi-annual shows at the Royal Concert Hall, which is an amazing experience. Alongside this I was also lucky enough to take part in Christmas pantomimes at the Theatre Royal in Nottingham and also Joseph and his Amazing Technicolor Dreamcoat.
During recent years I have been to Derby University to study and completed a BA Honours Degree. Since finishing this course I have been working in an infant school. I also run an after school dance club for the pupils out of my sheer love for dance and hopefully filling them with the confidence that dance gave to me at that very same age.
I honestly believe that without the support of Marcia and all the other fantastic students at the dance school, I wouldn't have had half the confidence I have today. I thank Marcia for having such a positive impact on my life to achieve everything I want. She really does make you feel part of the Marcia Jones School of Dance 'family' as soon as you step through the doors. "
Abbie Marshall
"I first joined The Marcia Jones School of Dance around the age of nine and instantly felt accepted and a part of something very special. Marcia herself installs in each individual a great confidence and can help and nurture each person to reach their full potential.
This school gave me the foundation needed to go on further and I was successful in receiving a full scholarship to attend Stella Mann College of Performing which I have recently graduated from. Marcia is a dance teacher firstly but through my years at the school she was also a great friend and helped me personally through so much. She gave me hope and confidence when I needed it most, this quality I think makes Marcia a truly gifted teacher.
With Marcia at the heart it has created a school that is now a the top of its game, I have so many memories from the school and it gave me so many opportunities for all of them I will be always grateful. I can only ever say 'Thank you' to this amazing school for everything you gave me and also for helping me become the person I am today. "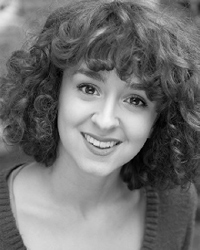 Molly May Gardiner
"I started with Marcia when I was around 7 and I never once thought twice. Once I had wiggled with Marc for the first time I think I was hooked, I never wanted to do anything else with my life from that point on. I think I could speak for all of us, when I say it was the place that most of us were the happiest, we never questioned wanting to go to dancing, we were desperate to. We were worked so hard, taught so much, and loved unconditionally, by Marc and each other, we were one big family.
At my time at Marcia's, her connection with the Theatre Royal, gave me the chance to perform professionally several times, doing 3 pantomimes, Joseph and his Technicolor Dream Coat, and also I got to play 'Pepper' in 'the tour of 'Annie'. Although we always had so much fun, Marcia always worked us as hard as she possibly could, always got the best out of us and always helped us to never give in, and this is something I know none of us will ever lose. It helped me so much when I went on to study at Millennium Performing Arts, in London. I had discipline, strength, punctuality and above all a drive like no other, and I know it was Marc and her school that gave me these qualities, and for that I can never thank her enough.
I gained a scholarship to Millennium and recently graduated with a diploma in Musical Theatre. At college I got to work with Stephen Mears assistant, Jo Morris. Chrissie Cartwright, who produces 'Cats' worldwide. We were the first people allowed to perform 'whipped into shape' in Legally Blonde in our summer show, and also got to perform on a West End stage for three consecutive years.
Since graduating I caught the eye of a top agent in London and have had several West End auditions for, Kiss Me Kate, Singing In the Rain, Charlie and the Chocolate Factory, Loserville and also the UK Tours for Cats and Hairspray.
I also recently performed at the Royal Albert Hall in the BBC Proms. I hope to make a good sturdy career from dancing, and I owe all my passion to Marcia, and the school…. If I could go back and do it all again I would."
Since this testimonial went to print Molly has made her debut in the West End "Pajama Game " - Shaftesbury Theatre.